Jennifer's Journey
I have been on a Spiritual Path to Healing since the young age of fourteen. In 1995, I had a Near-Death Experience from a virus that attacked my brain, in which I spent five days in a coma. I awoke with no short-term memory and was informed by doctors my life would never be the same. However, I knew I had been provided the Gift of Life, and felt called to help others on similar Life Paths who are experiencing Transition.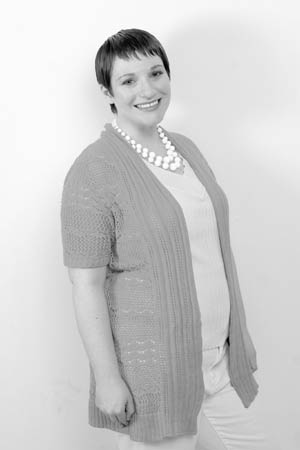 In 1997, God showed me once again, the amazing power of Healing. I was diagnosed with Hodgkin's disease, a form of cancer, and went through six months of chemotherapy. Along with the medical treatment I was provided, I was privileged to receive Healing from various Healers and Metaphysical Practitioners. Doctors were shocked at how healthy I remained throughout the chemotherapy. This is testament to God's Healing I was provided through the amazing Healers I was Guided to. As a result of this Healing, I was able to overcome both a Traumatic Brain Injury and cancer.
Throughout my journey, I have been guided to do what I feel privileged to be doing today, which manifested into Living Well Energy Healing. The Healing I provide is based on the various education and training received, in addition to the Intuitive messages that get passed on during each session. I connect with God, your Higher Self, Guides, Angels and Loved Ones, who speak to me, show me images, and work through my hands during the session, to provide you whatever Messages and Healing are needed at the time for your Highest Good.
Despite facing and overcoming much adversity to reach this point in my life, I have remained trustworthy of God's mission, and today that mission and call is being fulfilled through the Healing work that I am honored and privileged to be providing you on your Journey to Living Well!
I wish you great Happiness, Health, Prosperity, Success and Balance!

Love and Light,
Jennifer
Education &Training:
• Spiritual Ministry & Anointing Training from The Institute of Spiritual Healing & Aromatherapy, Spring 2012
• Spiritual Raindrop Training, Paula Quinlan, May 2012
• Young Living Raindrop Technique training, Center For Aromatherapy Research & Education, October 2011, Eagan, MN
• Master of Arts degree in Holistic Health/Energy Healing, 2008, St. Catherine University (formerly The College of St. Catherine), Minneapolis, MN
• Reiki Level 2, 2008
• Healing Touch Level 3, 2008
• Energy Healing Courses from Echo Bodine and Carol Lowell, 2006, The Center, Minneapolis, MN
• Seminary Courses on Faith and Health Ministries, 2005, Luther Seminary, St. Paul, MN
• Pastoral Crisis Intervention Training, 2005
• Bachelor of Arts degree in Religion, 2005, Augsburg College, Minneapolis, MN
If you or someone you know has been impacted by Traumatic Brain Injury, please visit my webpage: www.LivingWellWithTBI.com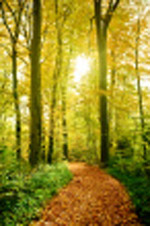 "A session with Jennifer is so worth it! You will walk away feeling rejuvenated and ask why you hadn't had a session earlier!"
~ Laura, Shakopee