Living Well Energy Healing, Raindrop Technique


&

Spiritual Raindrop Anointing

Healing can have many different meanings, and can occur in various forms, sometimes through Energy, sometimes through words, and sometimes through plan and action. Each person's Journey of Healing is unique. Holistic Healing is brought on through the transformational shifts that occur in each of our lives at different times:
Physical shifts, Mental shifts, Emotional shifts and Spiritual shifts.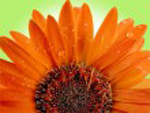 Energy is everywhere, at all times, in all things, within each and every one of us. Emotions, thoughts, words, and experiences do not just affect us physically, but on all levels, particularly in the way in which many cannot see; Energetically. Energy Healing is a Holistic form of stress reduction and relaxation, providing balance to the Body, Mind, and Spirit.
Energy Healing works with the field of intention and "Life Force." Healing is always provided with the intention of Balance, Wellness, and what the patient holds as their Intention or focus for receiving Healing. The Healing Jennifer provides is a combination of her training in both Healing Touch and Reiki, and depends on the needs of each client and each session. She trusts the Guidance received from God/Universe/Source during the session, and allows the Energy Healing to be channeled through her to your Body, Mind and Spirit, providing optimal Healing for your Highest Good at the time.
Each one of us has so much more power than we realize in regards to our own Health, Well-Being and Life. Jennifer is a big believer and advocate of Self-Empowerment, and feels called to help others find their own Inner-Healer and ability to tune into their Higher Self and connection to God.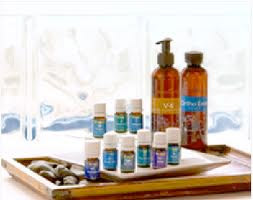 Young Living Raindrop Technique

Jennifer recently expanded her practice by receiving further training and certification in the Young Living Raindrop Technique! This technique combines the art of aromatherapy, with the techniques of massage in the application of Young Living Essential Oils to various areas of the body. It is a revolutionary means of bringing balance and harmony to the body - physically, mentally, emotionally, and spiritually.

Raindrop Technique is a powerful, non-invasive tool for assisting the body in clearing energetic blockages throughout the chakras, and supporting our body's natural process to health and wellness.

During the session, oils are dropped onto the body, and Jennifer applies a massage technique called vita flex which enhances the benefits of the essential oils. This massage technique means "vitality through the reflexes," and it involves a rolling and releasing motion of the fingertips to massage the reflex points of the body. Once this happens, the reflex points release an electrical charge through the body that travels along the nerve pathway until it meets a break in the path caused by damage or toxins. This massage technique is used on the feet and along the spine
for nerve stimulation and to respond to the oils.

Raindrop Technique is highly relaxing, too! The combination of the Oils, Massage Techniques, Healing Touch and a Hot Towel are quite a treat!

For more information on Raindrop Technique, watch this short video clip.

Spiritual Raindrop Anointing

The Spiritual Raindrop Technique assists the body in connecting with Divine Source on a deeper level, Energetically and Spiritually, providing profound emotional release and life transformation. With the combination of anointing with oils, healing touch and reiki, you will walk away from the session with your Energy Field opened, balanced, radiating and more than anything, feeling as if you were touched by something truly Divine and Holy!

Oils Used In Spiritual Raindrop Session: Frankincense, Myrrh, Sandalwood, Cedarwood, Galbanum, Myrtle, Cypress, Cistus, Spikenard, Hyssop, Onycha and Cassia

What is Anointing?
The origin of anointing was from a practice of shepherds. Lice and other insects would often get into the wool of sheep, and when they got near the sheep's head, they could burrow into the sheep's ears and kill the sheep. So, ancient shepherds poured oil on the sheep's head. This made the wool slippery, making it impossible for insects to get near the sheep's ears because the insects would slide off. From this, anointing became symbolic of blessing, protection, and empowerment.
The New Testament Greek words for "anoint" are chrio, which means "to smear or rub with oil" and, by implication, "to consecrate for office or religious service"; and aleipho, which means "to anoint." In Bible times, people were anointed with oil to signify God's blessing or call on that person's life. (Exodus 29:7; Exodus 40:9; 2 Kings 9:6; Ecclesiastes 9:8; James 5:14).
All of the Young Living Essential Oils I use, I bless when they are received and bless them before each client's session, asking that they be used for Highest Good for each client and providing each client with the blessing of healing they desire. My calling to provide spiritual anointing stemmed from my own personal experience of being anointed with Holy Water during my time in a coma in 1995. Upon waking and learning of the Spiritual Anointing I received, I was emotionally moved by the act and felt called to give that back to others, which has resulted in the Anointing services I now provide. It is an honor and truly a beautiful act to be part of, in both receiving and giving the blessing of Essential Oils.